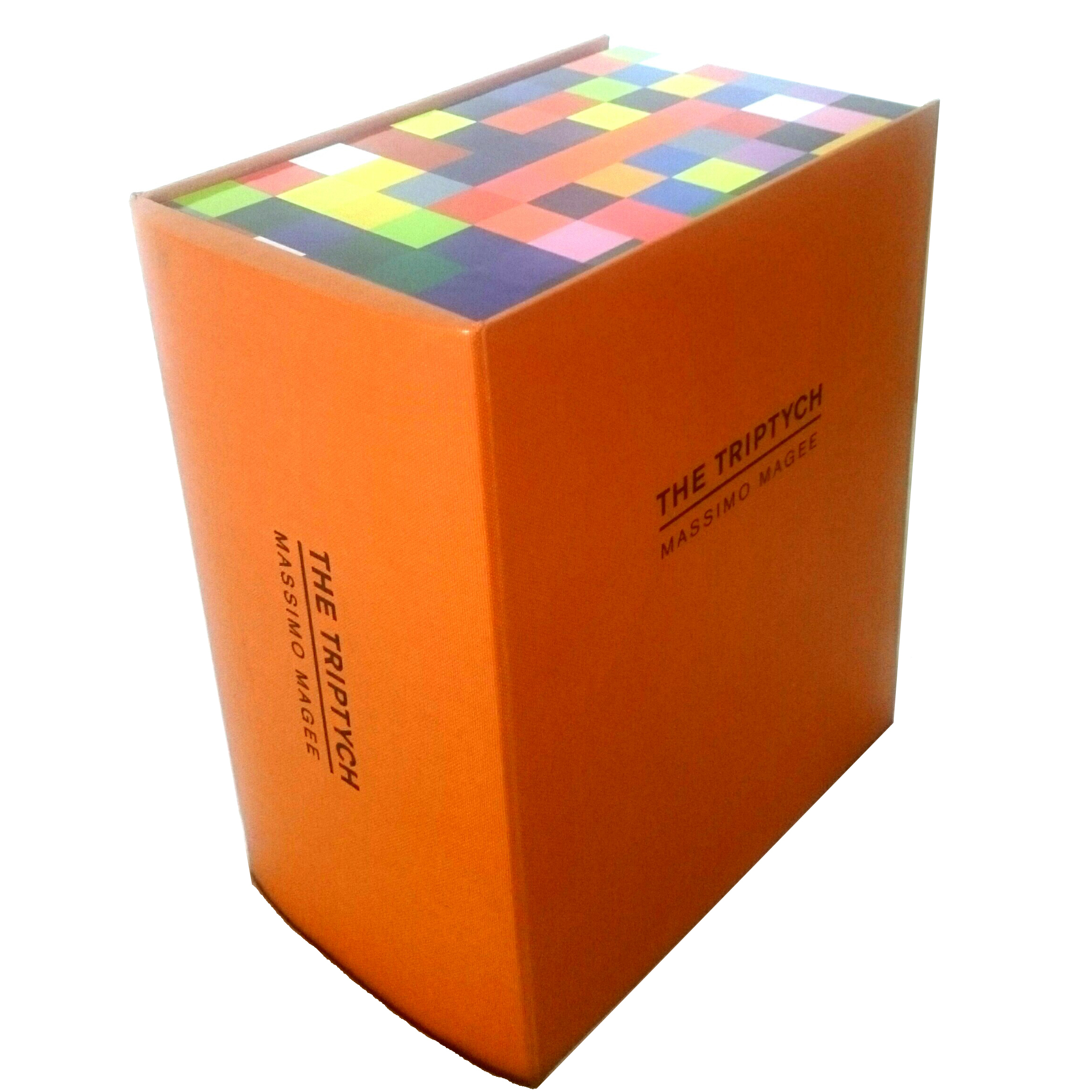 The Triptych is a 21st century literary novel, manifested in a very limited edition multimedia box set and art object in its own right. It is currently published in a limited, signed and numbered first edition of just 7 copies.

The Triptych contains:

1. A trilogy of novels which together make up the novel called 'Counter Culture a Novel In Three Parts' which, itself, is the first part of the novel called 'The Triptych'

2. A CD called 'Saxomageddon' with accompanying book called 'Sitting Room' and poster

3. A film called 'Constellations' with accompanying book called 'Spew' and a further written document.

All of this is housed within a professionally made solander box, bound in vintage book cloth and designed to look like a hardback book, with official details from Gerhard Richter's painting '4900 Colours' on the outside.

The film 'Constellations' features live electric guitar improvisation from James O'Sullivan and narration by MiHee Kim. It premiered at the Los Angeles New Film Festival in December 2016.